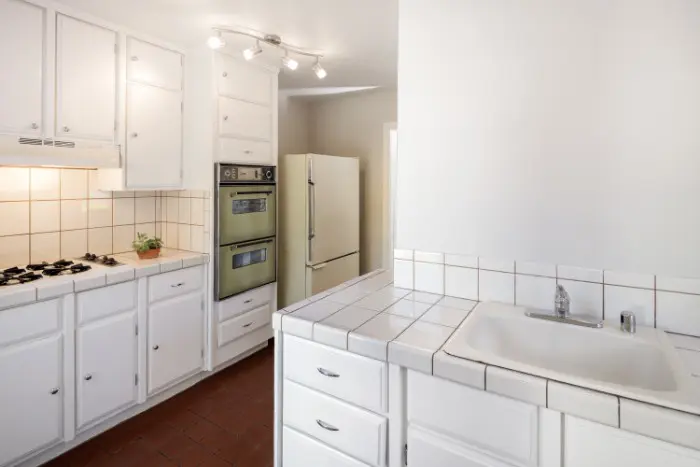 Do you feel that your home has enough room? Too often, homeowners face the issue of limited space. You're not alone if you feel your home lacks the room and function you need. Many homeowners do.
The solution to limited space problems begins with clearly defining your home's space issues. There are many remodeling options that can solve your problem of limited space. When completed, they add function and resale value to your home.
Here are the top nine space issues homeowners deal with.
1. Not Enough Bedrooms
One of the first places a family or person can outgrow their space is in bedrooms. Adding onto a family, having friends stay while visiting, or opening a home to loved ones easily makes the number of rooms too few. If guests sleep on couches or too many kids share one room, you may lack the number of bedrooms you need.
2. Lack of Bathrooms
Bathrooms are the highest traffic areas in a home, so a lack of bathrooms can easily become a headache. If you hate having to wait for a toilet or a shower, then a bathroom addition might be exactly what your home needs. In some homes, the problem is merely the appearance of a half bath where a full bathroom is needed.
3. Dysfunctional and Small Kitchen
Kitchens get a ton of use in a day. Cooking three meals a day, storing food and dining wear, entertaining guests, and cleaning dishes all take place in the kitchen. This means a kitchen should have adequate storage, cooking appliances, and counter space. Plus, if you enjoy cooking together, you need room for multiple people to maneuver throughout the kitchen without bumping into each other, avoiding unnecessary mishaps. If you don't have the proper room to prepare or store food, your kitchen might need updating.
4. No Play Space for Kids
Children need room to play. And homeowners run into the issue of not having enough space to store toys and let their kids run around. To keep your home clean, you need adequate space for those toys. You need more living space than a formal living room.
5. Lack of Workspace
If you work from home or get caught bringing work home, you need a space that's away from the chaos and the noise of a house. This needs to be a completely separated space, not merely the corner of another room. Additionally, home offices need to be used exclusively for work in order to be tax deductible.
6. No Garage
No one wants to spend their morning heating up their car on a cold winter day. And no one wants to wash their car only to walk outside and find it dusty again. But not every home comes with an attached garage. A garage can be a great space for projects and protection for your vehicles from the exterior world.
7. Lack of Laundry Space
Who loves folding laundry? Not many people. And especially not in a cramped or tight space. Laundry rooms are often overlooked in a home, but in reality, it's great to have enough space to sort, wash, fold, and iron clothes. Typical laundry rooms get arranged into small, compact spaces, which can often be a closet along a hallway. Some people don't even have a laundry room, as the machines can get shoved into basements or garages.
8. No Entryway or Mudroom
During a Pittsburgh winter, mud can become an issue for homeowners, so having an entryway or mudroom where incomers can wipe their feet and take shoes off can keep a home cleaner for longer.
9. Lacking Space and Function for Aging Loved Ones
As grandparents, parents, or other loved ones grow older and begin to need your help, it's nice to have them close by. Most homes don't have a pre-existing in-law suite or separate live-in quarters. But if you have a loved one needing care, you should consider adding more space to bring them into your home. They will feel at ease and you'll be able to give them the care they need. Another option to consider is widening doorways or opening up the layout of your home to accommodate ease of movement around your home.
Can I Fix My Space Problem?
When it comes to a lack of space, homeowners are left with three options: reconfigure the space, build additional space, or move. A major home renovation or new addition can help maximize the space your home already has. With a major renovation, contractors can even tear down walls to open up the home and rearrange the layout to maximize your space.
Creating a new addition automatically adds square footage. Some of the most popular and functional home addition projects are:
Kitchen
Family room
Sunroom
Bathroom
Attic/basement transformation
Get a Beautiful and Functional Addition
There are viable solutions to your home's space challenges. Our Action Builders' team of experts can show you those options. We have provided homeowners major home remodel and additions services to improve the function and flow of their homes for over 30 years. Look at our gallery of home addition projects to get ideas for your home.
We help create a plan to give you the space your home is currently lacking. Check out our design-build process to see how a home addition could be the right solution for your limited space challenges.